dugouts are back
take your one hitter + weed on the go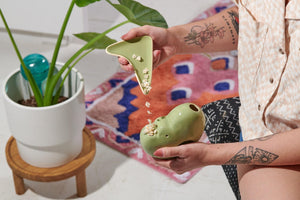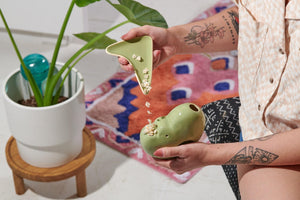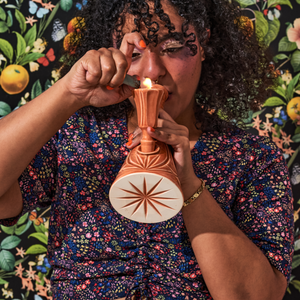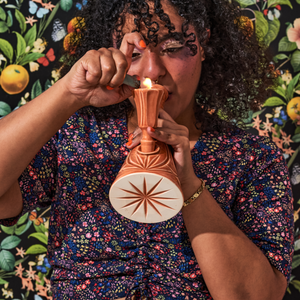 our bongs are art
handmade for the modern stoner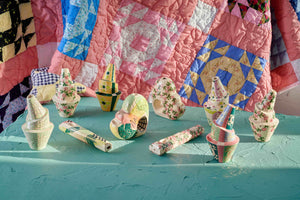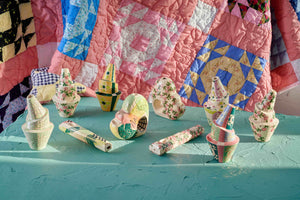 since 2016
we're experienced pipe makers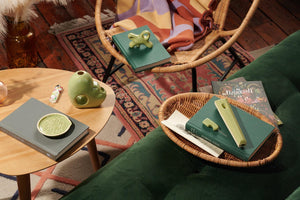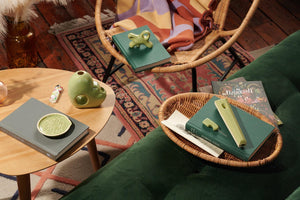 tired of hiding your stash?
We got you. Upgrade to handmade ceramic smokeware that doubles as art for your home. Our ceramic pipes, bongs, and cannabis accessories pack the smoothest hits and are easy to clean. Made by our small team of artists in Kansas City, MO, USA.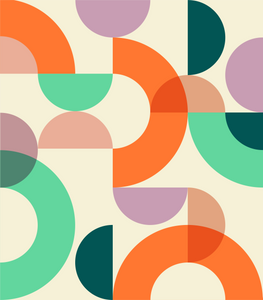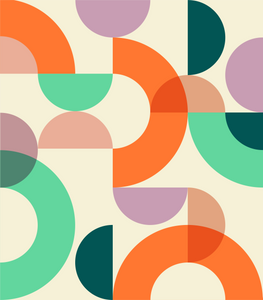 Best Bud Giveaway
Enter to win a $1000 gift card!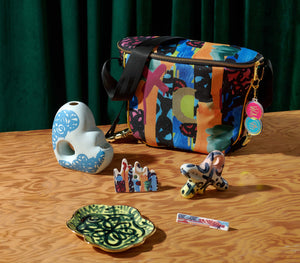 Whitney Manney Collection
Fashion & Textile Designer Meets Ceramics
The bubbler hits like a dream. Worth every penny.
One thing I've noticed is how much easier ceramic is to clean than glass. Holy hell.
Can attest to resiliency. Accidentally knocked mine off my nightstand and not a scratch. Very relieved!
Pure art, super easy to clean, the smoothest cleanest hits I've taken, and tough too!
Founder's Collection
ceramic bubblers inspired by Riley's family heirloom quilts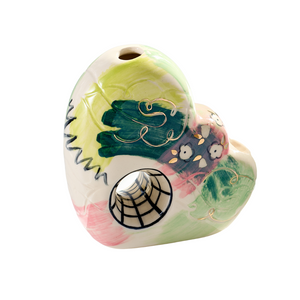 Founder's Collection no. 9
A limited edition water pipe that will stand up to decades of bubbly fun with your best buds.
only one available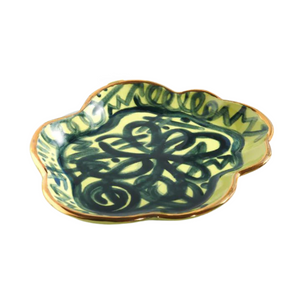 doodle tray
A limited edition artist collaboration rolling tray that we designed to fit neatly in your lap while you roll the perfect joint.
shop trays
Nebula Pipes
We intentionally designed this abstract shape to feel comfortable in the hand for both right and left handed people
ex oh nebula
Rest your fingertips in the grooves of this limited edition Nebula, a ceramic pipe designed to fit comfortable in the hand for both right and left-handed people.
see the artist collab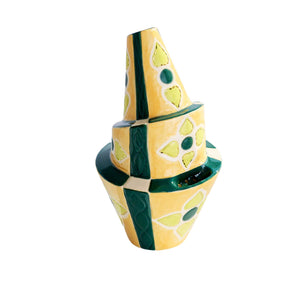 quilted bubbler
A modern heirloom: inspired by our Founder's family quilts, this one of a kind water pipe is a standout art piece that will stand the test of time.
Shop one of a kind
meet nelle
where woodworking meets ceramic arts